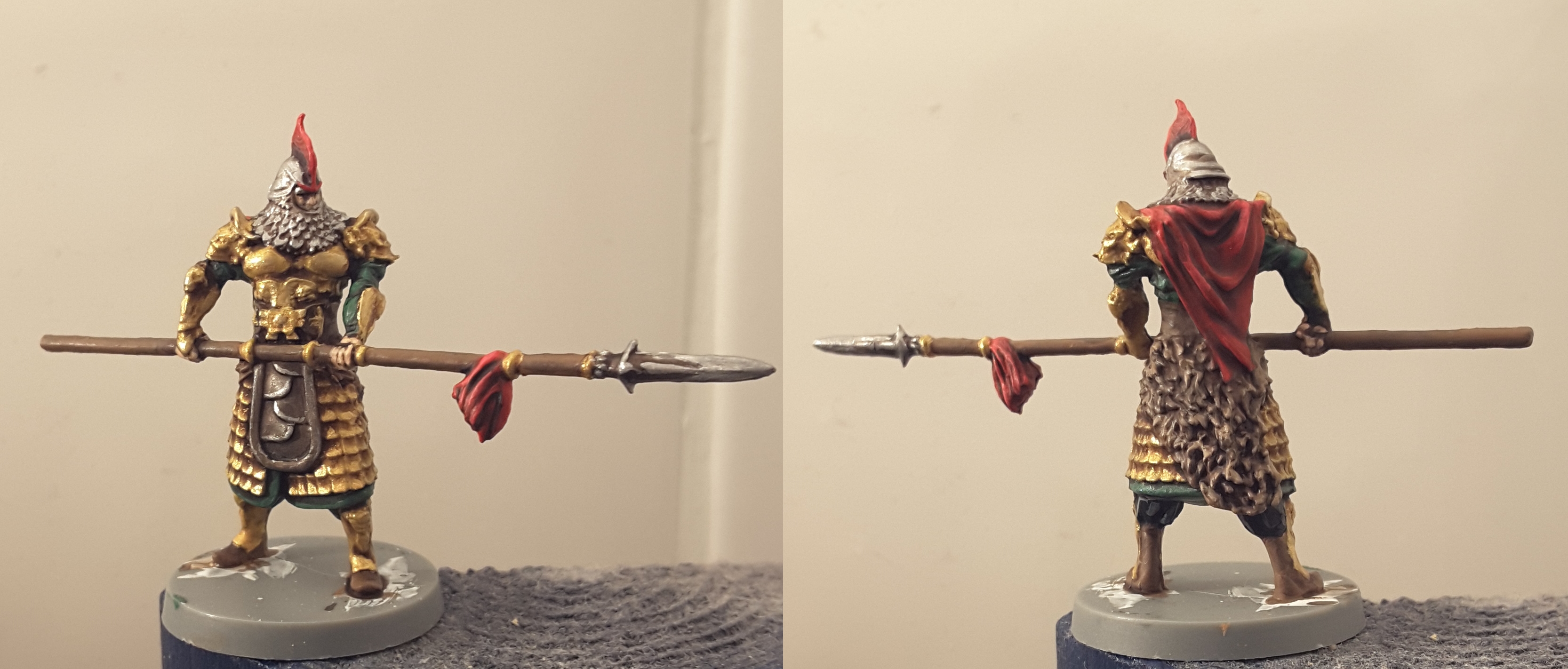 Content Count

17

Joined

Last visited
Community Reputation
27
Neutral
My games
MB: Pantheon
Conan

Boite King
Strech Goals
Nordheim
Valkyrie Vanir
Les Dragons Noirs
Paolo Parente Box
Livre de Campagne
Recent Profile Visitors
The recent visitors block is disabled and is not being shown to other users.
Jean-Conan, le plus cérébrale de l'équipe, doit résoudre l'énigme du Père Pélias, au sommet d'une des tours du fortin: - Thog thog thog. - Qui est là? - Copain. - Copain qui? - Copain Diome! Gitara! Tête de tigre dent de sabre. Tiiiiin tiiiiin tin tintin tin tin tin tin tiiiiiiiiiiiiiiiin

Je ne pense pas me tromper en disant que c'est du lichen trouvable en sachet en magasin de jouet rayon train électrique.

Pour hero.clix.free.fr, j'en étais le co-fondateur mais le site a disparu avec l'érosion de la communauté. Je conseille le site http://www.blueratgames.com/. Basé en angleterre donc attention aux frais de ports mais tu peux précommander des sets CUR et t'en sortir pour moins d'une brick (1 package de 10 boosters, pas une brique en euros). Il y a pas mal de figurines vendues à l'unité. Figurines qui tu auras bien évidemment découvertes sur http://www.hcrealms.com/index.php?page=units. Bisous à la communauté Lyon/Bourgoin-Jallieu !

Je confirme que la communauté existe encore grâce à des joueurs motivés et malgres des conditions de distribution des plus chaotiques. Avec un tournoi national annuel, des déplacements à l'étranger, des tournois organisés comme des event de comics avec leurs lots exclusifs, des mises à jour des règles qui vont souvent dans le bon sens et des figurines dont la rareté frôle la limite du concevable... Vous avez peut-être eu l'occasion de faire des échanges grâce au site HeroClix Trade Center (hero.clix.free.fr) ? Quand j'ai decouvert Mythic Battle les dashboards circulaires avec les stats evolutives m'ont tout de suite fait penser au clix.

Les deux figurines sont tres bien rendues. Pour Prométhée j'aurais juste mis plus de orange dans la "volute" car censée être moins chaude que le boulet lui même.

Pourtant les figurines en plusieurs parties chez Atlas, c'est assez courant.

Avec du 2 VS 2, est ce que l'on ne va pas perdre une partie de la communauté? Je pense aux joueurs qui viennent pour gagner (ca s'appel un tournoi donc rien de choquant). Les joueurs qui ne connaissent pas d'autres joueurs. On va me répondre que tout le monde est simpa, on vient pour s'amuser et rencontrer des gens... il n'empêche que ca peut limiter le passage à l'acte. En province, c'est déjà difficile d'avoir suffisamment de joueurs alors si en plus on leur dit tu vas passer ta journée/apres-midi avec quelqu'un que tu ne connais pas et qui va potentiellement te gâcher ton expérience de jeu si vous n'êtes pas un minimum sur la même longueur d'onde (attentes de l'evennement), ca peut refréner.

Stygie, par ce que ceux qui votent Nordheim n'osent même pas mettre de commentaire tellement ils ont honte!

1,2,3 nous jouerons à la tom-bo-laaa (air connu) 4

Je pensais qu ca serait aussi coloré que les chars au carnaval de dunkerque mais ca rend super bien une fois en action! C'est quoi le sandwich au jambon sur les dernières photos?

Fait. Je ne savais pas qu'on pouvait adresser un mp à plusieurs personnes en même temps... nouvelles technos tout ca. Merci.

Il n'y a pas moyen d'avoir un petit espace privé temporaire sur le forum pour échanger ?

Salut les kidous, Je pense avoir presque fini mon Garde de la Tour mais je galère a faire ressortir les détails du plastron. J'ai trempé la figo dans du doré Games Workshop , encre noisette puis éclaircissements doré + pointe d'argenté. Mais ca manque toujours de relief. Quelqu'un pour me conseiller? En vous remerciant.

Bonjour, Je suis intéressé pour badigeonner une figurine également. Ca me motivera à acheter un rouleau tout neuf pour peindre mes propres figurines.