Editeur de maps pour scénarios 4.8.0
---
About This File
Cet éditeur vous permet de réer des images pour vos scénarios. Il contient les divers plateaux, pions, chiffres et outils pour obtenir un schéma de mise en place dans l'esprit de ceux des scénarios originaux du jeu. il est basé sur le système "Tile system". Cet outil vous permet aussi d'obtenir la mise en place d'un livre de Skelos, pour l'overlord avec toutes les tuiles disponibles.
L'image définitive de votre mise en place dans le logiciel peut ensuite être exportée au format JPG dans la taille de votre choix.
Cet éditeur contient pour l'instant les éléments de la boite de base et du King Pledge et des divers strechgoals de la campagne Kickstarter,  plus quelques tuiles d'add ons.
Il est désormais composé d'un fichier setup qu'il faut lancer sous windows après téléchargement. Bien choisir le même chemin d'installation pour une mise à jour !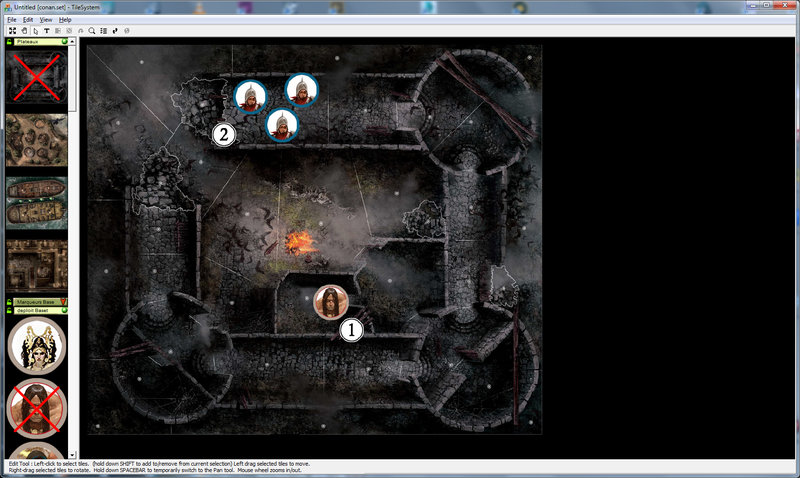 ---
What's New in Version
4.8.0
See changelog
Released
Version mise à jour avec ajout des extensions Khitai, Stygie et Nordheim : plateaux,  tuiles skelos et pions marqueurs.
Correction des tuiles Skelos de base et SG (suppression des bords rouges), mise à niveau des pions déploiements (dimension et contours couleur).
Ajout des pions et carte Skelos du Dragon (add-on) + pions héros stygie manquant...
ATTENTION : suis revenu à un zip pour cette version, certains antivirus empêchant l'installateur précédent de fonctionner...
User Feedback
You may only provide a review once you have downloaded the file.
---