Création carte sort 1.1.0
---
About This File
Fichier PSD pour créer vos cartes sort. Les fontes fournies par ailleurs dans les ressources ici sont nécessaires pour les chiffres et les textes.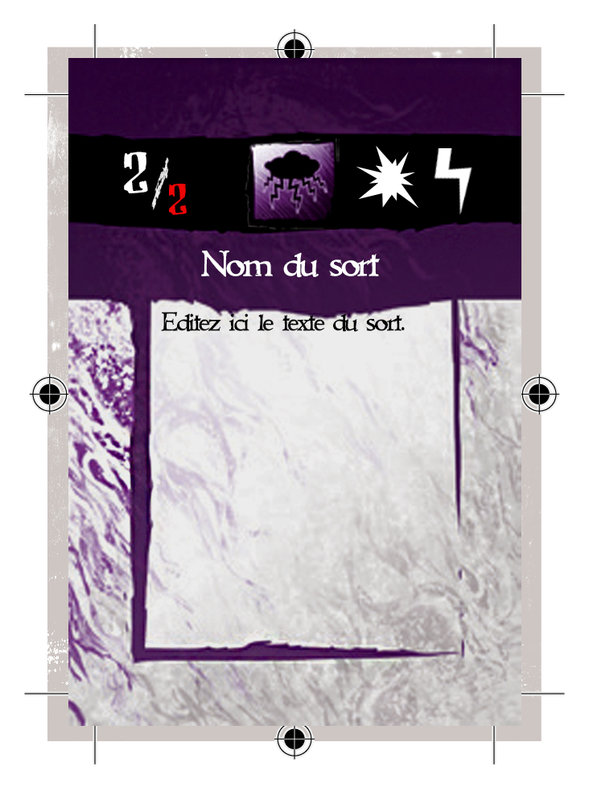 ---
What's New in Version
1.1.0
Released
rajout de l'icône tempête d'éclair pour illustrer vos sorts
---
User Feedback
You may only provide a review once you have downloaded the file.
---